Unleash Your Inner Strength with Leon Taekwondo Academy
Children, Junior & adult Taekwondo classes.
Welcome to Leon Taekwondo Academy, a premier destination for individuals of all ages and skill levels seeking to immerse themselves in the dynamic world of taekwondo. As an Olympic sport, taekwondo offers a multitude of physical and mental benefits, and we are here to guide you every step of the way.
Unleash Your Potential: Whether you're a beginner taking your first steps or an advanced practitioner looking to refine your skills, we have classes tailored to meet your specific needs. Our dedicated instructors are passionate about helping you grow and achieve your personal best.
The Art of Taekwondo: Step into the rich tradition of the Korean martial art of taekwondo. Experience the elegance and precision of its movements, the discipline and focus it instills, and the remarkable self-defense techniques it imparts. At Leon Taekwondo Academy, we embrace the essence of this ancient art and bring it to life in a modern context.
A Transformational Experience: Beyond teaching taekwondo techniques, our academy is committed to providing a transformative experience that extends beyond the mat. We foster a holistic approach to development, nurturing self-confidence, self-discipline, and respect in every student. Moreover, our vibrant club culture encourages a sense of community, individual responsibility, and ownership.
Unrivaled Learning Environment: Step into an extraordinary learning environment carefully designed to inspire and engage. Our classes are meticulously planned and structured to ensure the highest quality of instruction. Each session is infused with excitement, energy, and interactivity, creating a dynamic atmosphere where learning becomes a thrilling adventure.
Opportunities for Growth: At Leon Taekwondo Academy, we believe that everyone should have the chance to train in taekwondo. Our doors are open to individuals from all walks of life, promoting inclusivity and celebrating diversity. Whether your goal is to compete at the highest levels or simply improve your fitness and self-defense skills, we provide the guidance and support to help you achieve your aspirations.
Leading the Way: As a registered member of British Taekwondo, the national governing body for taekwondo in the UK, and a proud member of World Taekwondo and World Taekwondo Europe, we uphold the highest standards of excellence. Rest assured that you are training with a reputable institution dedicated to promoting and advancing taekwondo on both national and international stages.
Join us at Leon Taekwondo Academy and embark on an extraordinary journey where the pursuit of excellence knows no bounds. Together, we will empower you to become the best version of yourself both on and off the mat. Start your adventure with us today!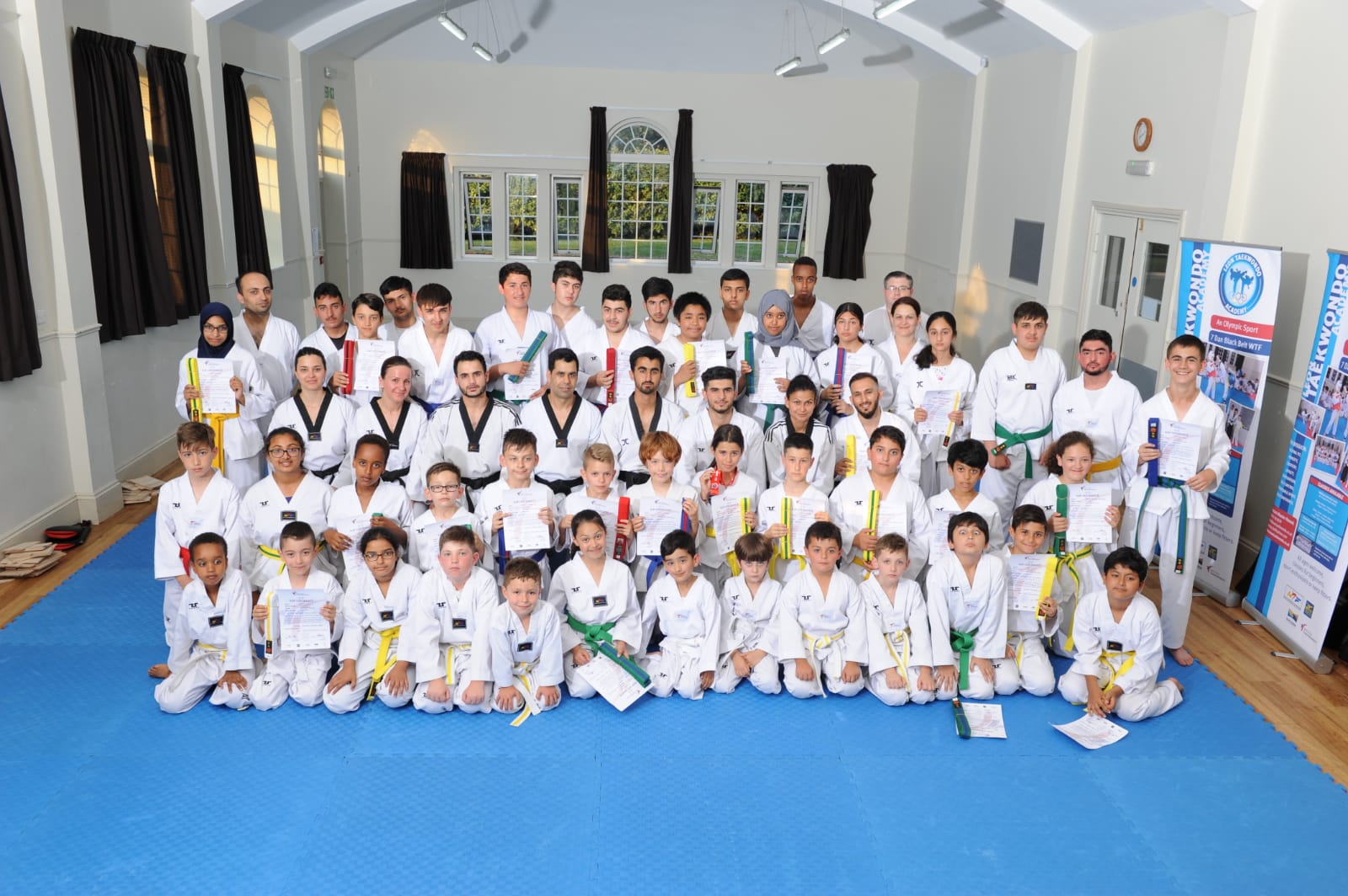 Sparring is one of the biggest aspects of Taekwondo. Leon Taekwondo Academy classes will be mostly intended for those who
Poomsae (patterns) are a non-contact and enjoyable part of the martial art that you practice individually. The non-contact setting is